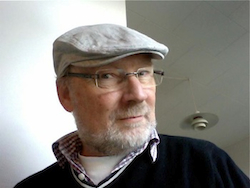 Born 1946 in Bov, Denmark.
Educated as a piano tuner 1967 – 1969.
Has resided in Aarhus, Denmark since 1969.
Studied at the Royal Conservatory of Music in Aarhus majoring in the contrabass from 1969 – 1973.
Acknowledged as being among the elite bass players in Denmark, Jefsen has with his wide ranging stylistic background, gained recognition for his lyrically attentive personal style of playing.
Since the 70's Jefsen has had an infinite number of gigs in Denmark with American jazz musicians living in Denmark and abroad. Dexter Gordon, Johnny Griffin, Ben Webster, Dizzy Gillespie, Roy Eldridge, Clark Terry, Zoot Zims and Al Cohn are just a few of the people he has performed with.
Jefsen has also, during the last 50 years, played with many trendsetting Danish groups.
Most recently he has performed on the Danish scenes, among other things with the 'Klüvers Big Band' and with musicians such as Bob Rockwell, Thomas Clausen, Alex Riel, Bob Mintzer, Jerry Bergonzi, Dave Samuels, Paquito D'Rivera, Lars Jansson, Deborah Brown, Carmen Bradford, Matt Harris, Kenny Werner, Joe Lovano, Dennis Mackrel, John Abercrombie, Lars Møller, Adam Nussbaum, Phil Markowitz, Jukkis Uotila, Ken Peplowski.
Besides performing, Jefsen teaches bass at the Royal Conservatory of Music's department of non-classical music in Aarhus.